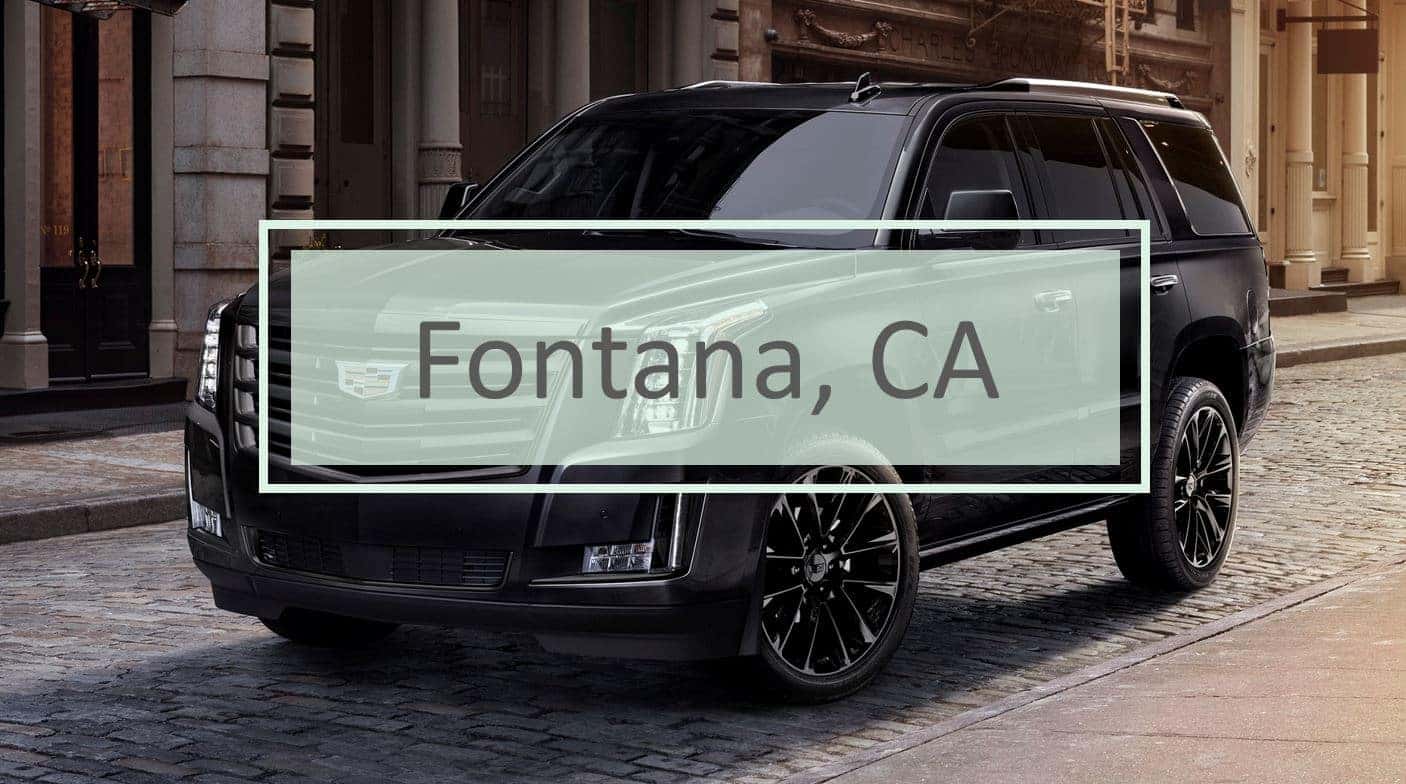 Mark Christopher Auto Center Serving Fontana View, CA
Stop in Mark Christopher Auto Center of Fontana, CA to find a great deal on a Chevy, GMC, or Buick. We are a full-service dealership with a large selection of models to fit every kind of buyer. We provide an exceptional car-buying experience:
A vast inventory of new and used models for Chevy, GMC, and Buick
Easy in-house financing for purchase or lease
Full-service repair and vehicle maintenance with OEM parts
Stop by and take a look at what we have to offer for new and preowned models. Whether you like the compact style of a Buick Enclave or the luxurious feel of a luxury vehicle, you're sure to find a fantastic deal.
Traveling to Mark Christopher Auto Center from Fontana View, CA
Begin your trip on S. Highland Ave, going towards Beech Ave. Take the first right onto Beech Ave, before turning right onto Baseline Ave. Travel for just over 2 miles and stay straight onto Baseline Rd. Merge onto I-15 S where you will travel for just over 4 miles. Merge onto I-10 W toward Los Angeles via EXIT 109A. Go for almost 3 miles until you reach EXIT 55A toward Holt Blvd. Merge onto E. Holt Blvd and take the second right onto E. Convention Center Way. You will need to turn right to stay on E. Convention Center Way until you reach your destination.
About Fontana View, CA
Located in San Bernardino County, Fontana began as a rural community in the early 1900s but became a hub for the trucking industry with its close proximity to Interstate 10 and other major highways. Current population is around 211,000, and the city is situated near the Santa Ana River.
Fontana View, CA
At Mark Christopher Auto Center, we know how important it is to find a vehicle that fits your needs and your budget. We offer a variety of models that are sure to impress with our large inventory. We make it easy for you to take your chosen model home with our finance team. Keep your vehicle working like it should when you trust our service department for repairs and preventative maintenance.
Main Attractions
Fontana draws tourists in with a renovated historic theater and the Auto Club Speedway, which sits on the site of the Kaiser Steel Mill from the early days of the city. There is always plenty to see and do in the city with events like the Fontana Days Half Marathon and 5K Run and the Artist Showcase program. Some of the most popular tourist attractions in Fontana include:
Fiesta Park
Artist Showcase
Center Stage Theater
Riverside Metropolitan Museum
Sights in Fontana, CA
Fiesta Park
This small park provides fun for people of all ages with multiple playgrounds and benches to relax after a nice stroll. Enjoy a picnic or just appreciate the natural beauty that is hidden in the middle of the city.
Artist Showcase
The Artist Showcase program features local artists which have their work on display at the City Hall building. Pieces are shown for three months before being switched out with new work for the next period.
Center Stage Theater
Originally built in 1937, the Center Stage Theater was restored in the early 2000s. This building was first a movie theater designed in the Art Deco style, but it is now also a live performance theater and live dinner theater since the restoration.
Steelworkers' Auditorium
Home to the arts in Fontana, Steelworkers' Auditorium hosts special events, such as talent shows, music recitals and movie nights. It is also home to many music and acting programs. On Performance Tuesdays, you can enjoy a show from the local community.

Fontana Bakeries