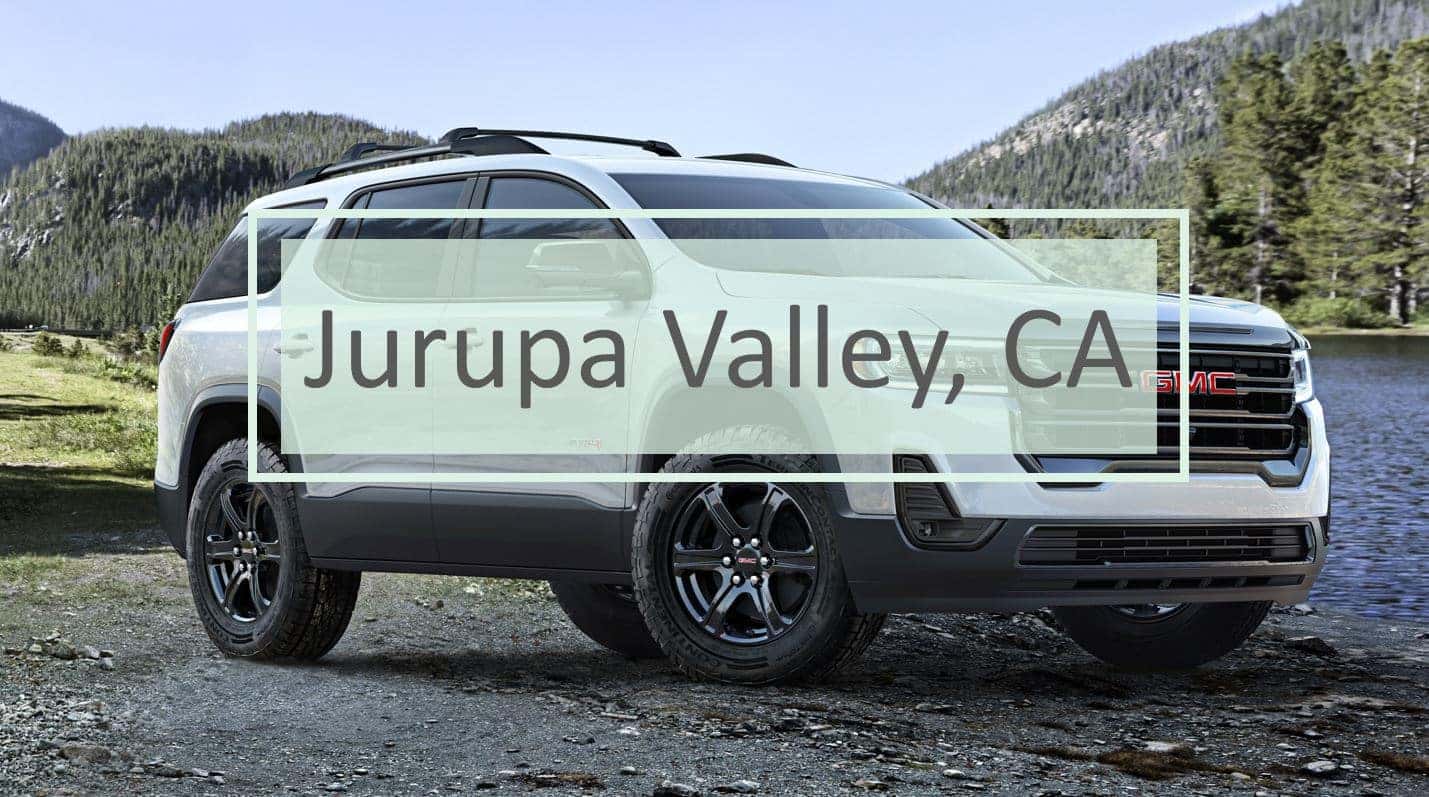 About Mark Christopher Auto Near Jurupa Valley, CA
If you are currently thinking about purchasing a new or lightly owned vehicle for you and your family and are located in the greater Jurupa Valley, CA, area, the wonderful team at Mark Christopher Auto will be more than happy to help you find a vehicle that suits all of your needs. Mark Christopher Auto only carries vehicles from reliable automakers whom you already know and trusts, such as Chevrolet, GMC, and Buick.
Traveling to Mark Christopher Auto
The drive to Mark Christopher Auto should take approximately 21 minutes to complete and is 13.3 miles long.  To begin with, start out by going north on Camino Real toward Canyon Terrace Dr. You will then make a U-turn at Canyon Terrace Dr. onto Camino Real. You must then turn right onto Limonite Ave.  You will then need to turn right onto the ramp. Afterwards, you will need to merge onto Van Buren Blvd., which will become Mission Blvd. You will then need to turn right onto S Haven Ave. and merge onto I-10 W. Take Exit 55A and then merge onto E Holt Blvd. You will then need to take the 2nd right onto E Convention Center Way. Your final destination, Mark Christopher Auto Center, 2131 E. Convention Center Way, will be on the right.
About Jurupa Valley, CA
Jurupa Valley, CA is one of the newest cities in the entire state, as it has only been a formally incorporated area since 2011. It is a part of Riverside County, California, and is south of the county line for San Bernardino, California. It has an estimated population of a little less than 110,000 people as of this time.
Main Attractions in Jurupa Valley, CA
Due to its excellent location, there are a number of high-quality eateries to choose from during your time in Jurupa Valley, CA. Some of the more popular options that are available to you while you are visiting include the following:
Anchos Southwest Bar and Grill
Market Broiler
Mission Inn Restaurant
The Salted Pig
Sights in Jurupa Valley, CA
During your visit to Jurupa Valley, CA, there are a number of family-friendly activities that you and the people you are traveling with can take part in. Some of the more highly rated options among the people who live there include the following:
Rock Climb Every Day: highly regarded rock-climbing courses and personalized instruction
Original McDonald's Site and Museum – site of the original McDonald's, which has now been turned into a museum.
Oak Quarry Golf Club – golf club with beautiful scenic views and excellent courses.
Fairmount Park – park that is well known for its band shell design and welcoming atmosphere.