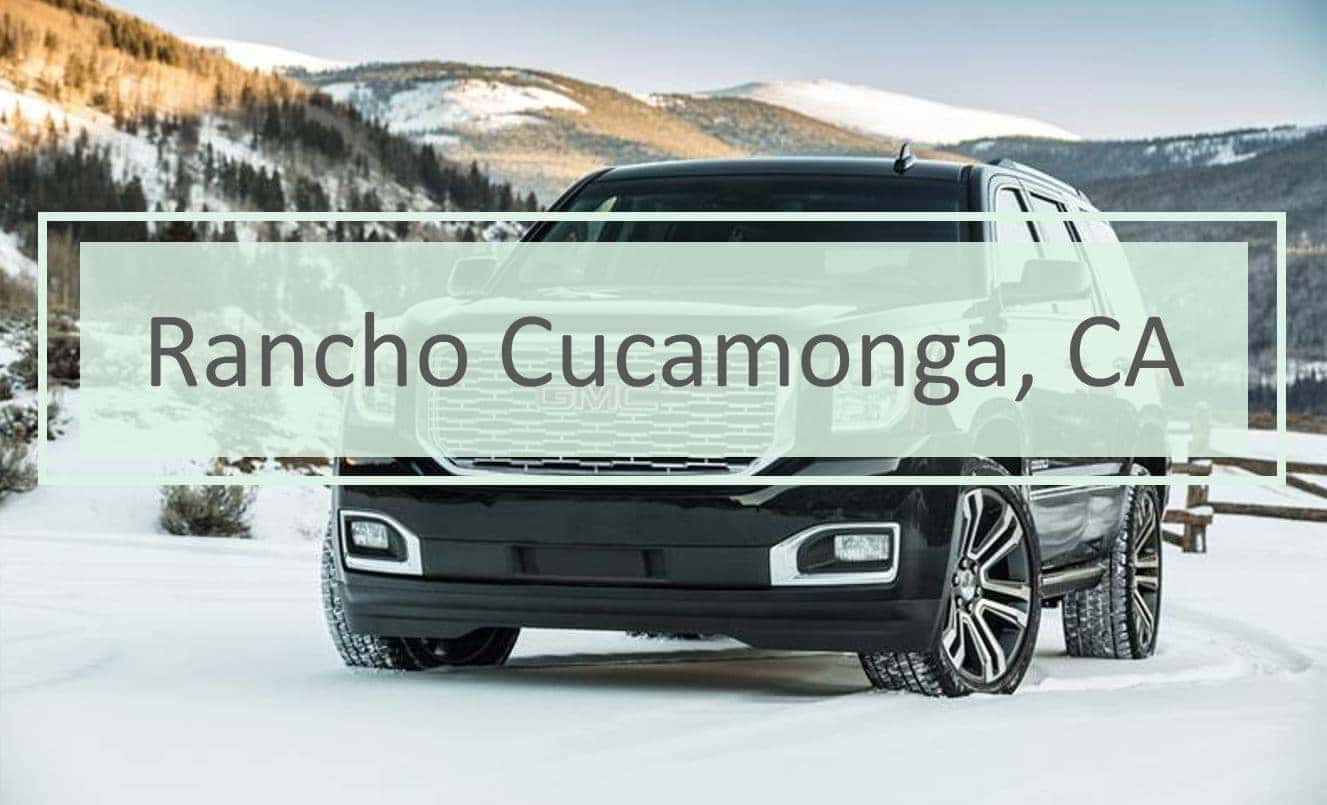 MARK CHRISTOPHER AUTO CENTER RANCHO CUCAMONGA, CA
If you are looking to purchase or lease a Chevy, GMC, or Buick vehicle, the team at Mark Christopher Auto Center of Rancho Cucamonga, CA can help you find a vehicle that you and your family will love for years to come.
Our full-service dealership has an excellent selection and also provides the following for our clients:
Easy financing for all kinds of credit to buy or lease
Full-service repair and preventative maintenance
Traveling to Mark Christopher Auto from Rancho Cucamonga, CA
The trip to Mark Christopher Auto is an extremely short one, as it takes approximately ten minutes to complete and is 4.5 miles long. To begin with, start by going north on Haven Ave toward Historic Route 66/Foothill Blvd/CA-66. You will then need to make a U-turn at Historic Route 66 onto Haven Ave. After that is done, you must then merge onto I-10 W toward Los Angeles. You will then need to take Exit 55A toward Holt Blvd. Your final destination, Mark Christopher Auto Center, which is located at 2131 E. Convention Center Way, will be located on the right.
About Rancho Cucamonga, CA
Rancho Cucamonga, CA has arguably some of the most interesting histories of any city in the state of California. Though the area had been settled by Spanish settlers and was named "Cucamonga" by at least 1839, the area would not come under American control until the later 1800s. The city was not formally formed and incorporated as part of the state, however, until 1977.
Main Attractions in Rancho Cucamonga, CA
Because of its prime location within the state of California, Rancho Cucamonga, CA has a wide plethora of fantastic food and drink options to choose from. Some of the places that are most loved and frequented by locals in the area include:
Fleming's Prime Steakhouse
Market Broiler – Ontario
Panda Inn Restaurant
BRIO Tuscan Grill
Sights in Rancho Cucamonga, CA
Because it is situated near the mountains, there are a lot of nature-based activities that are a great option to choose for you and your family during your visit to Rancho Cucamonga, CA. Some of these may include visiting such places as:
Cucamonga-Guasti Regional Park: Park featuring 2 lakes with fishing & pedal boats, as well as a small water play area with slides.
Cucamonga Wilderness: a federally designated wilderness area located in the eastern San Gabriel Mountains.
Red Hill Park: Open park with playgrounds, areas for baseball, soccer & horseshoes, an exercise trail & duck pond.
Joseph Filippi Winery & Vineyards: Family-owned vineyard that produces a variety of wines & offers tastings & tours on its spacious grounds.