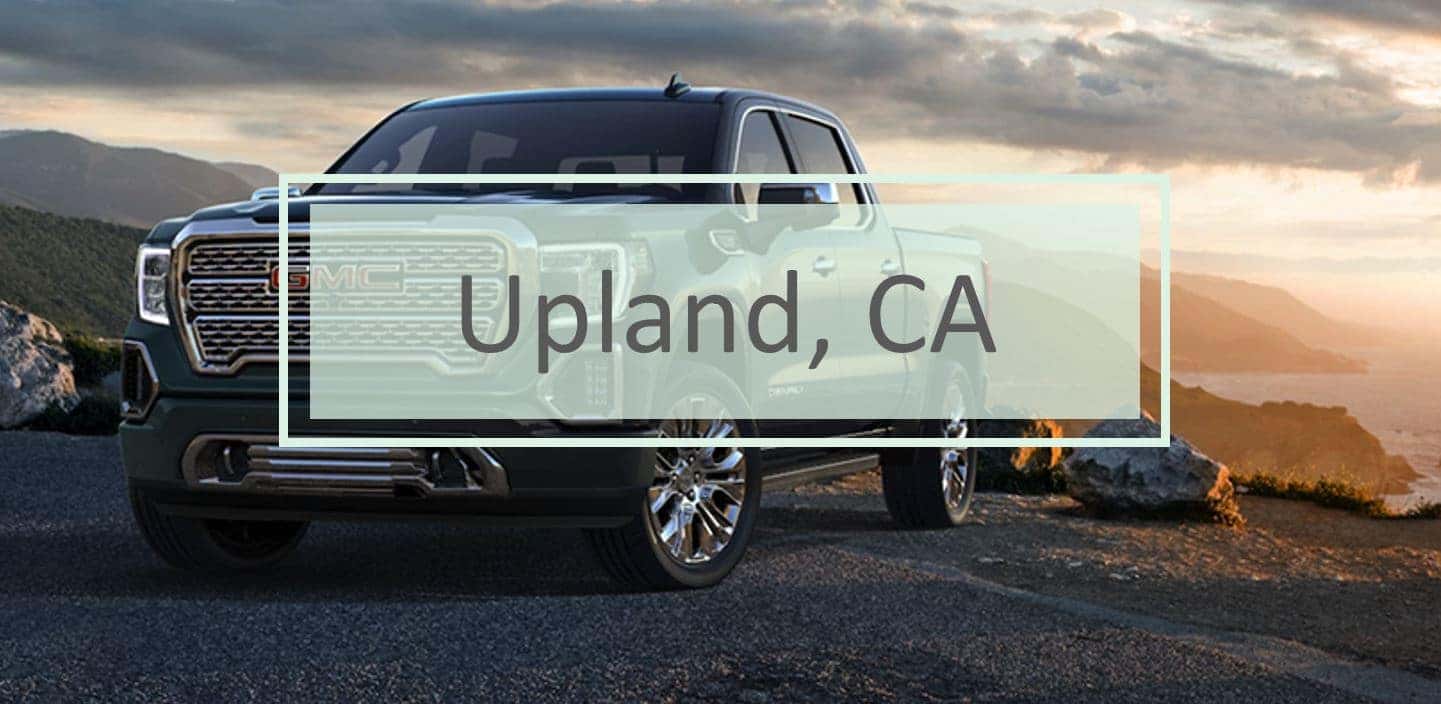 Mark Christopher Auto Center Serving Upland, CA
Stop by and visit Mark Christopher Auto Center of Upland, CA to find your next Chevy, GMC, or Buick vehicle. We are a full-service dealership with a large selection of models to suit any kind of buyer. For exceptional customer service, we provide the following:
A vast inventory on new and used Chevy, GMC, and Buick models
Easy financing for all kinds of credit to buy or lease
Full-service repair and preventative maintenance
Visit us if you're in the market for a new set of wheels – or just new to you. Whether you need room for the family in the Buick Encore or a reliable pickup with the Chevy Silverado, you'll find great deals here at Mark Christopher Auto Center.
Traveling to Mark Christopher Auto from Upland, CA
The trip to Mark Christopher Auto is a short one from Upland, CA, as it is approximately 13 minutes long and 7.8 miles in distance. To begin with, start out by going west on Historic Route 66/W Foothill Blvd/CA-66, toward Dewey Way. You will then need to make a left turn onto S Monte Vista Ave. Afterwards, you will need to make a left turn onto W Arrow Rte. You should then make a right turn onto N Central Ave. Afterwards, make a left turn so that you can take the I-10 E ramp. After merging onto I-10 E., you will need to take the Vineyard Ave exit, which is Exit 54. Make a right turn onto N Vineyard Ave. and then take the 1st left onto E Convention Center Way. You will then need to make a U-turn onto E Convention Center Way. Your final destination, Mark Christopher Auto Center, 2131 E Convention Center Way, CA, 91764, will be on the right.
About Upland, CA
Upland, which was formally incorporated into San Bernardino County in 1906, was initially founded as an irrigation colony. As it continued to grow in size, its economy was primarily based on agricultural products, with an emphasis on fruits, especially citrus varieties, and grapes. In the 1950s, it became home to one of the first freeway systems in the nation.
Main Attractions in Upland, CA
Upland, CA has a number of high-quality restaurants to choose from for those who are looking for a great place to eat or to grab a couple of drinks. Some of the most popular choices among the locals in that area include:
Main Attractions
Fontana draws tourists in with a renovated historic theater and the Auto Club Speedway, which sits on the site of the Kaiser Steel Mill from the early days of the city. There is always plenty to see and do in the city with events like the Fontana Days Half Marathon and 5K Run and the Artist Showcase program. Some of the most popular tourist attractions in Fontana include:
Spaggi's
Le Gourmet Restaurant
Molly's Souper
Nuno's Bistro and Bar
Sights in Upland, CA
There are a number of family-friendly historical sights and parks that are available to visit during your time in Upland, CA. These include, but are not limited to:
Madonna of the Trail: a series of 12 monuments focusing on the spirit of pioneer women in the United States.
Rancho Santa Ana Botanic Garden: a botanical garden dedicated to California native plants.
Cooper Regional History Museum: regional & cultural history museum that is located in a converted 1930's Art Moderne fruit exchange building.
Cabrillo Park: offers an elaborate playground, a soccer field, basketball courts & picnic tables.