2022 GMC Sierra HD in Ontario, CA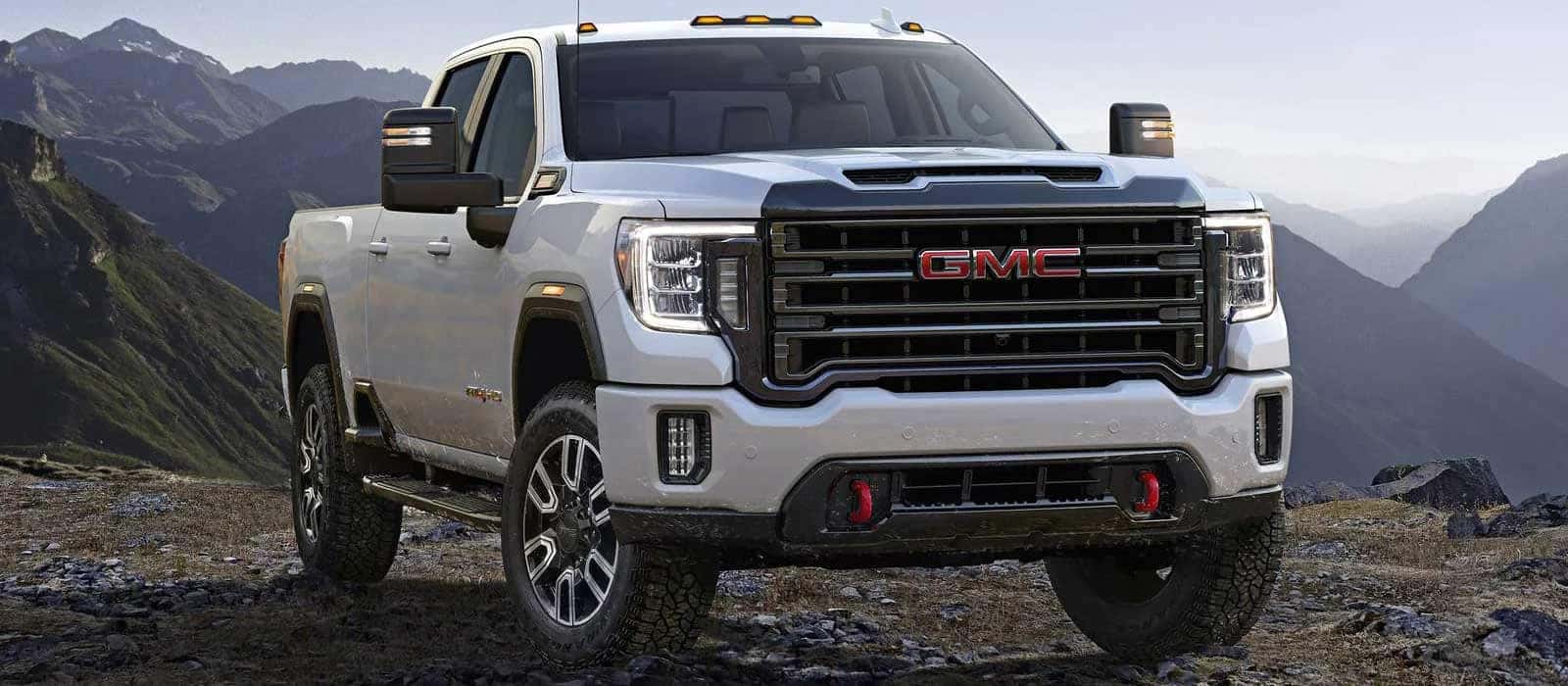 2022 GMC Sierra HD 

At Mark Christopher Auto Center

Need a vehicle that's built tough and ready to work? Are you ready to hit the streets of Los Angeles or Anaheim in style?  The 2022 GMC Sierra HD is an exciting new addition to the GMC lineup and is ready for whatever the job requires. At Mark Christopher Auto Center, which also services the Ontario area, we specialize in getting customers in the perfect truck for their business. The all-new 2022 GMC Sierra HD line is ready for the road, come check us out and put your business on the next level.
Tough and Capable
Sierra has a reputation for outstanding performance, particularly in the diesel heavy-duty vehicle market. Engineers optimized the cooling capacity of this already powerful engine with a huge radiator and fan, as well as upgraded the air induction system. To improve performance, the dual-path intake system pulls dense, cool air through the hood scoop as well as the bigger grille. 2022 Sierra Heavy Duty models equipped with the available Duramax Diesel include an incorporated engine after-run cooling capability that allows the engine to idle after using it for a while, allowing crucial components under the hood to cool down properly.
Interior Built for Comfort
The cabin of the 2022 Sierra Heavy Duty is sophisticated and spacious, with innovative, strategically placed technology to ensure a comfortable and intelligent ride. The 2022 Sierra HD is built for comfort with plenty of comfy cushion seating and a driver seat that is slightly raised to ensure a safe and confident drive. It is also equipped with a best-in-class Crew Cab with plenty of head space at 43-inches and leg room at 44.5 inches. There are plenty of storage options that allow you and your passengers to store all the necessities you may need for any road trip. The all-new 2022 Sierra HD has available rear seatback storage is ideal for stowing your smart devices and other road trip needs, and it's also convenient and capacious.
Eye-Catching Exterior
The 2022 Sierra HD has a rugged design, and it is built tough to handle anything from towing to traveling and anything the road or the job may have in store for you. Some of the other available exterior features are as follows:
At the press of a button, power-adjustable trailering mirrors extend, fold, and retract.
Trailering mirrors are standard on all Sierra Heavy Duty models.
When backing up with a trailer, LED rear guide lamps can assist you to see better.
Easily accessible Side Bed Step that allows for easy access to the cargo bed.
Cooler induction air temperatures are provided by the Dual Path Air Induction System.
There are six distinct functions to help with loading and unloading with available GMC MultiPro Tailgate
Safety and Security Features
To provide a superior driving experience, the 2022 Sierra Heavy Duty pickup employs innovative technologies, convenient connectivity, and available advanced safety and driver assistance features that will help keep you and your passengers safe and entertained no matter where you go. While driving, the optional Rear Camera Mirror uses a camera to provide you with a wider and less obscured perspective from the rear of the vehicle. The camera view can be switched to a regular rearview mirror if needed.
Apply online for financing or contact our finance department if you are curious about your financing options. If you want to find out more about your trade-in options, please contact us today!